Valley man named president of the Wilderness Medical Society | Community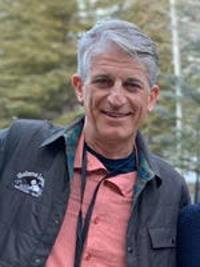 The Wilderness Medical Society, an international non-profit organization comprising more than 4,000 healthcare professionals, appointed new board members on July 1 at its annual summer meeting.
Jamie Lieberman, a retired anesthesiologist certified by the Wood River Valley Board of Directors, has taken over as President 2021-2022.
Lieberman volunteers with Blaine County Search and Rescue and is a medical advisor for Sun Valley Trekking and Sun Valley Mountain Huts. He is also a member of the board of directors for the Boulder Mountain Tour Nordic ski race.
Lieberman has plenty of outdoor activities, from cross-country skiing and training to founding and managing DONS (Dudes on Nordic Skis), a men's Nordic ski team. He also spends time planning and guiding bike trips, kitesurfing trips, and rafting trips to various destinations.
He attended Washington University School of Medicine and Virginia Mason Medical Center for his residency, after which he spent more than 20 years in private practice and as a clinical assistant professor at the Swedish Medical Center and the 'University of Washington, Seattle. He joined the board of directors of the Wilderness Medical Society in 2014 and was previously its secretary and treasurer.
Founded in 1983, the Wilderness Medical Society strives to keep people "alive in the wild" through a variety of programs, publications and certifications, a press release said.