Tokyo 2020 rowing and canoeing venue reopens to public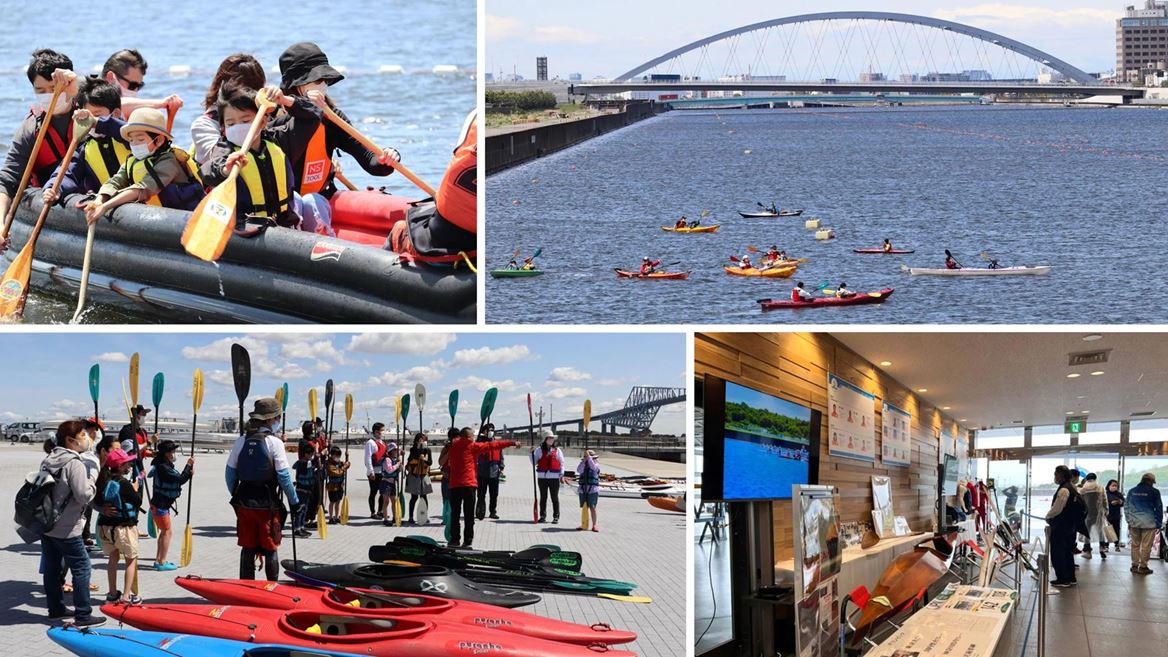 May 06, 2022 – The Tokyo Metropolitan Government (TMG) has reopened the Sea Forest Waterway, less than a year after it was used for rowing and canoe/kayak events during the Tokyo Olympics and Paralympics 2020.
Its reopening follows the removal of all overlays and the dismantling of temporary structures during the Games.
An event was organized to celebrate the occasion. Visitors of all ages were able to participate in sports sessions thanks to the support of the Japan Rowing Association and the Tokyo Rowing Association.
A video message from Tokyo Governor Yuriko Koike was shown to guests. Live music and performances were held throughout the day, while a number of Japanese Olympians and Paralympians were also in attendance.
"A number of emotions and inspirations were generated by the brilliant rowing and canoeing competitions during the Tokyo 2020 Olympic and Paralympic Games," Governor Koike said in her video address. "The Tokyo Metropolitan Government will build on this legacy to make Tokyo a sports ground where everyone enjoys sports as part of life."
In addition, an exhibition area has been set up, displaying items such as the Tokyo 2020 Olympic and Paralympic torches, sports competition equipment, clothing and many other artifacts from last year's historic Games.
The Sea Forest Waterway was one of eight new venues created in the city for the Games. In line with Olympic Agenda 2020, Tokyo 2020 has significantly reduced the number of construction works, with less than 25% of permanent venues in use built before the Games. Of the 43 venues used, 25 already existed, including five used at the Olympic Games Tokyo 1964, while 10 of the venues used were temporary.
Powered by solar energy, the Sea Forest Waterway is located near the center of Tokyo. The legacy facility from Tokyo 2020 will be used for international rowing and canoeing competitions, as well as athlete development and training. It will also be used for leisure and recreational activities by Tokyo residents, which will benefit the local community for many years to come, long after the Games.
For more information on the establishment, click here.