Steve Sarkisian relishes 'tremendous opportunity' for Longhorns in Red River Showdown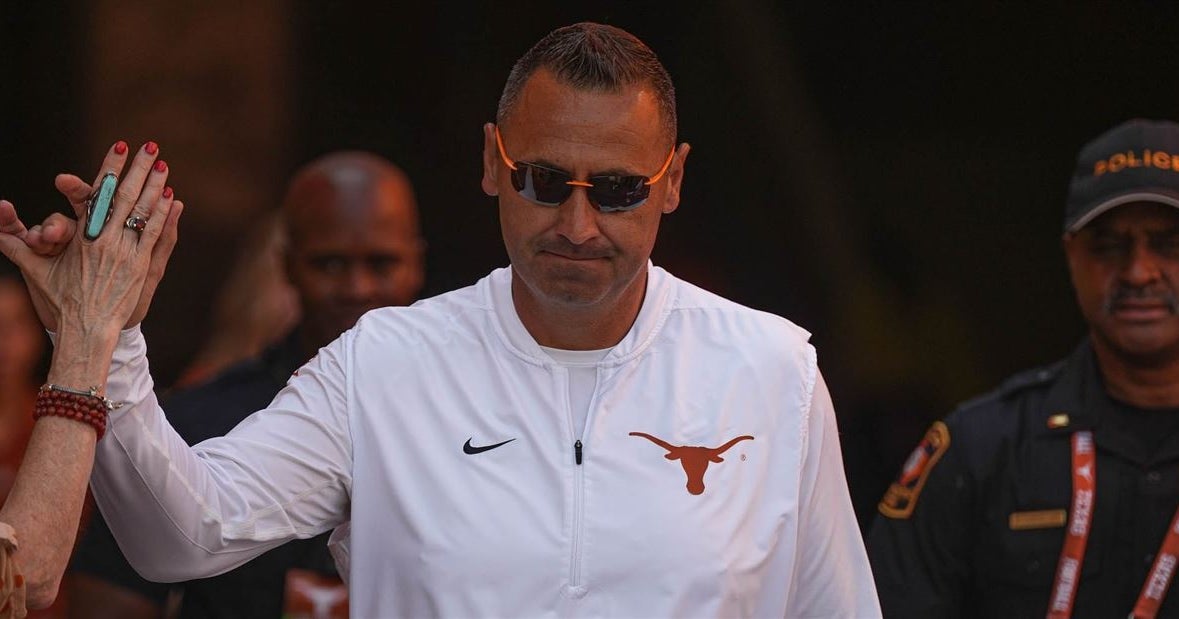 The Texas Longhorns and the coach Steve Sarkisian take on Oklahoma on Saturday in the 118th episode of the Red River Showdown, one of college football's most high-profile rivalries. While this latest entry has a distinct feel, as neither team is ranked for the first time in over two decades, the passion remains.
Texas has momentum after a win over West Virginia last week while Oklahoma reels from a blistering loss to TCU. The Longhorns are trying to break a four-game losing streak against their most passionate rival.
"What a great opportunity to play in a fantastic game," Sarkisian said at Thursday's press conference. "This ball game obviously means so much to so many people. It's a great atmosphere not just for Texas and Oklahoma, but I think for all of college football. Extremely unique setting. One in which when you're in our profession, you want to make sure you take advantage of those opportunities and enjoy the experience."
Subscribe to 247Sports YouTube for the latest college football, basketball and recruiting news, including live college commitments.
Here's everything Sarkisian had to say ahead of Saturday's game against Oklahoma: