Stand Up Paddleboard and Kayak Races Crisscross Rome's Three Waterways in Spirit of the Sun Races | Georgia News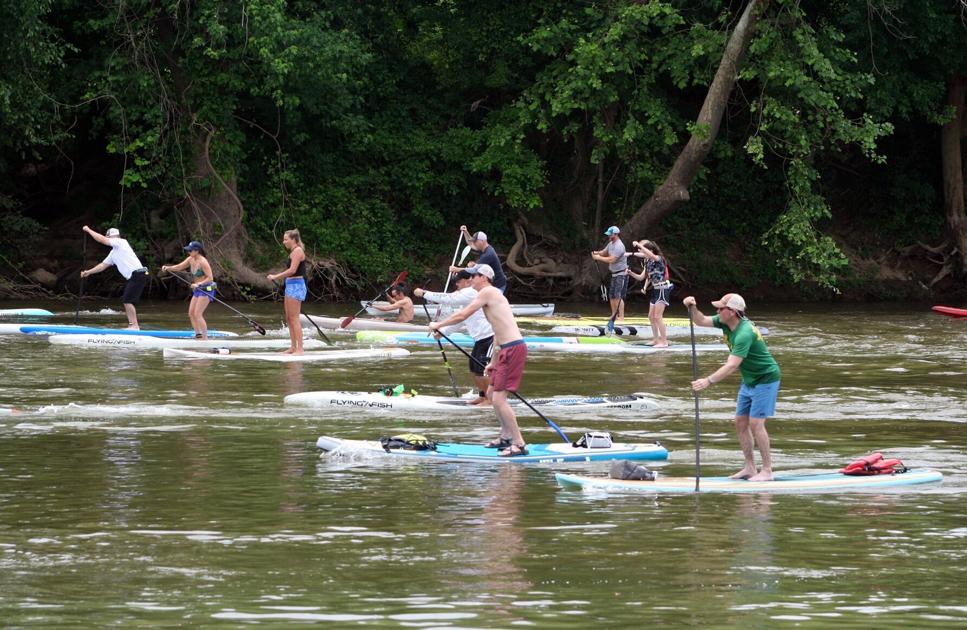 The paddleboard racers started their three- and six-mile runs last weekend paddling against the current of the Coosa and Etowah Rivers, then finished with the Oostanaula and Coosa Current on Saturday.
Over 50 paddleboarders and kayakers from across the South East were in Rome for the Spirit of the Sun races after a long 15 month period with very few events.
Larry Hill, Loudon, Tennessee won the six-mile stand-up paddle race in just over an hour, crossing the finish line in 1:05:09. Allan Brown, Rome won the three-mile stand-up paddleboarding event in 0:44:14 while Joe Stibler, Talbot, Tennessee won the three-mile kayaking event in 0: 3: 15.
Paddlers converged at the confluence of the Coosa, Etowah and Oostanaula rivers from as far away as Pensacola, Fla., To Knoxville, Tennessee, for the three and six mile races.
For the first time since the event started four years ago, he has been officially sanctioned by the Southern Stoke Paddle Series.
Kevin Loorham, who was one of the race's volunteers before moving to Beech Mountain, NC a few years ago, said he had not rowed for at least two years and was can't wait to get back to Rome and take back the rivers.
Nashville, Tennessee, Ted Nelson has been paddleboarding for about 11 years.
"It's just a way for me to stay in shape and to judge my ability against other competitors," said Nelson. He competed in the Rome races a few years ago and said one of the challenges is right at the confluence of the rivers where he says the currents can get a bit tricky.
Another fragmentary factor are the fallen trees just above and below the surface, mainly in the Oostanaula.
"You have to keep your eyes open," Nelson said.
Nancy Packard, who finished second in the three-mile kayak race, said she couldn't wait to come to Rome when she found out about racing. She has raced the Chattajack several times in Chattanooga and has experience on the Oostanaula closer to Calhoun.
"It's a wonderful river," Packard said.
Teresa Koesler, of Knoxville, said she tries to compete in five races a year, but this is her first time paddling in Rome. She enjoys both paddle boarding and kayaking. She finished fifth in the three mile kayak race on Saturday.
"Stand up paddleboarding is much more difficult," Koesler said. "The big difference, I guess, is the full body standing exercise. It's a different feeling."
Local organizers Connie and Mike Sams, owners of the River Dog Outpost, were extremely happy with the participation and hope they can develop the races in the future.