Sasha Jane Lowerson, first transgender surfer, wins women's competitions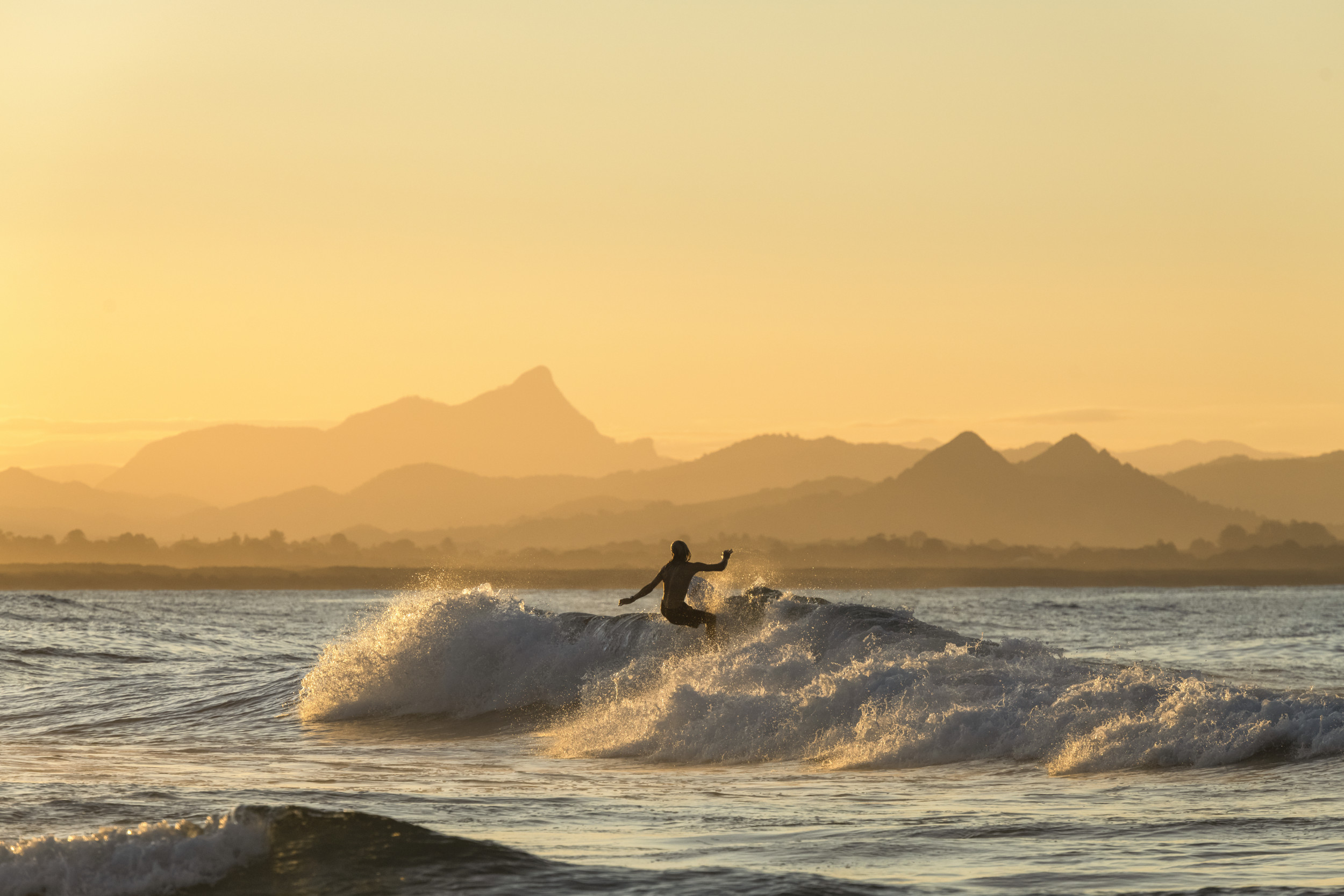 Sarah Jane Lowerson has become the first transgender surfer to compete in the Western Australian State Championships.
On Thursday, Lowerson took first place in the Open Women's and Open Women's Logger competitions at the West Coast Suspensions Longboard & Logger State Championships.
"Being the first transgender woman to compete in surfing hasn't been an easy task emotionally, but the support I've had has been phenomenal and I'm so grateful to be involved, welcomed and embraced within the longboard community in Australia," Lowerson told Surfing Western Australia, the organization behind the event, after the win.
For the Open Women's Logger competition, Lowerson scored 13.97. Second place was Emily Gibbs with 11.37 and third was Georgia Young with 10.73, according to a Stab report.
For the women's open competition, Lowerson scored 14.70 to win, Young was second at 10.63 and Samantha Vanderford was third at 9.27.
Lowerson won the 2019 Western Australian state title, competing as Ryan Egan, before becoming a woman a few years later.
After Thursday's win, Lowerson opened up about the challenges she faced coming to terms with identifying as transgender, according to The Australian.
"I've been surfing since I was a little boy, I was a good junior surfer, I was surfing against grown men at 14 and winning," Lowerson said.
"I knew at a very young age that I was not a normal boy. For most of [my life]I was thinking [Sasha] could never live, I had to put her in a box. It's something a lot of girls go through.
"About every two years I wanted to kill myself and I tried. I had a real awakening in [2020] then I thought 'What are you doing? You're living a lie.'"
Lowerson also opened up about the decision to continue surfing after coming out as transgender.
"I made a decision to be honest with myself and the world and that's when I decided to unveil Sasha as such," Lowerson said.
"I started a medical transition at the beginning of 2021. Until then I was hiding from people who were surfing, I stopped surfing for six months. I practically spent six months out of the water.
"Then I woke up one morning and said, 'No, this is my life, I can't just walk away from my passion and my life.
"We are about to enter into formal discussions with the World Surf League on the inclusion of various genres."
Newsweek has contacted Surfing Western Australia and Sasha Jane Lowerson for comment.