Regional Women's Golf Championships: New Richmond, Hudson, River Falls, St. Croix Central and Somerset all progress | Sports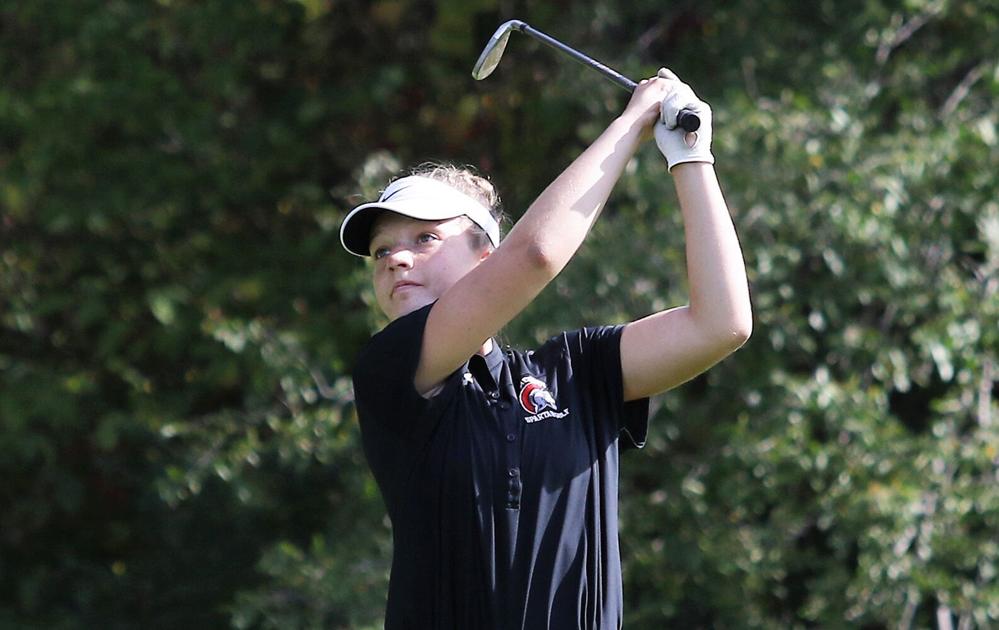 New Richmond recorded the best four scores to win the tag team title at the WIAA Division 1 Women's Regional Golf Championship at Troy Burne, and Hudson and River Falls finished second and third, respectively, while St. Croix Central and Somerset are both out of the Division 2 regional held at Clifton Highlands on Wednesday 29 September.
Lanie Veenendall led the Tigers' charge at Troy Burne with a round of 76 to win the individual regional title. Abbie Ritter shot an 83 for second and Nora Harris shot 84 for third while Sydney Nolan and Madison Berg of Hudson were tied for fourth at 86.
The Tigers finished 51 strokes ahead of Hudson, second with a team score of 329. The Raiders totaled 380 and River Falls finished third with 408 while Chippewa Falls / McDonnell finished fourth with 415. All four teams qualified. for WIAA Division 1 on Tuesday, Oct. 5 at Troy Burne in Rice Lake.
Olivia Grothaus of Hudson and Mahlia McCane of River Falls are tied for sixth in the individual standings with a score of 90, while Kailey Stevens of New Richmond and Mekinnah Xiong of River Falls are tied for ninth with rounds of 97.
Lauren Parker shot a 98 and Emilia Miller shot a 106 to complete the Hudson team's scoring while Mollie Schmidt had a 109 and Jenna Bergmanis finished with 112 for the Wildcats.
Prescott wins Division 2 title
Ava Salay of Prescott edged Ava Pesha of Somerset two strokes to win the individual title and lead Prescott to a 23 stroke victory over St. Croix Central in Division 2 Regional at the Clifton Highlands Golf Course in Prescott.
The Cardinals posted a team score of 343 and St. Croix Central was second at 366 while Regis / Altoona was third at 373 and Somerset fourth at 400. All four teams qualified for Division 2 on Tuesday October 5th. at the Pheasant Hills Golf Course in Hammond.
Pesha shot a 79 for second while Sally Vangsness of St. Croix Central was third at 83 and teammate Panther Sydney Burgess was seventh at 92.
Gil Holme shot a 95 and Sarah McHenry shot 96 to complete the Panthers team total while Briley Olson scored 100, Isa Fagan had a 110 and Mandy Baillargeon shot a 111 for the Spartans.
The top two teams and the top three individuals who are not members of teams that qualify at next week's Division 1 and 2 Championships will qualify for the WIAA State Tournament on Monday and Tuesday October 11 and 12 at University Ridge Golf Course in Madison.