Powell River Villa Player Profile: Carl Hanson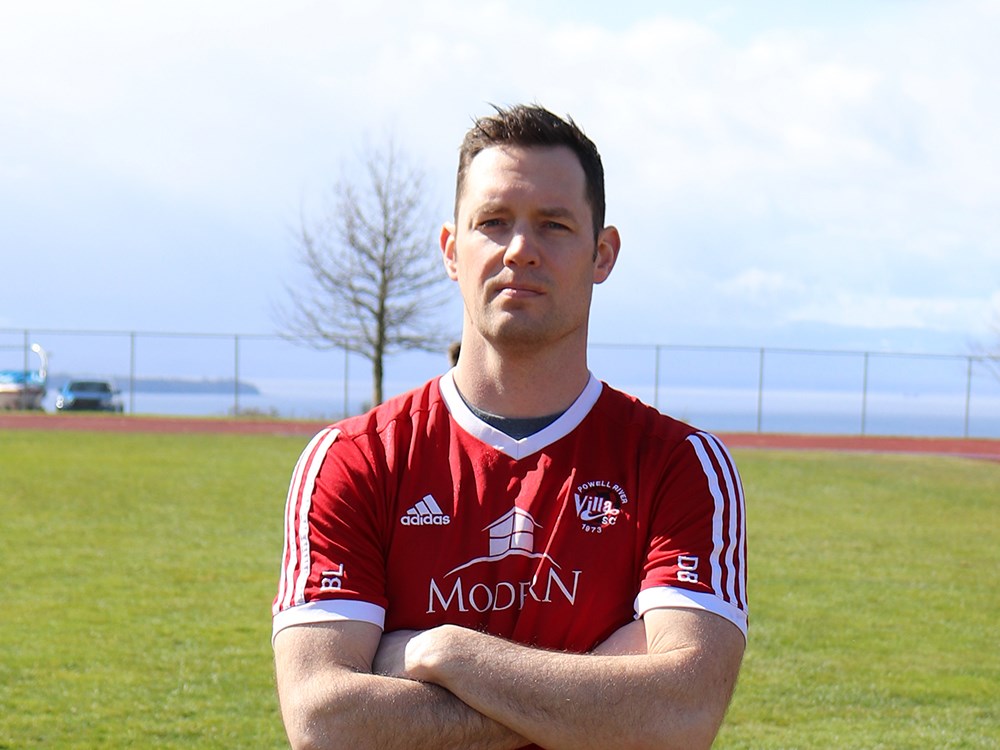 The stopper/sweeper joins the Vancouver Island Soccer League club in the 2018/2019 season
Carl grew up in Powell River and played soccer from the age of five.
Playing winger and midfielder in his younger years, it wasn't until he grew in size and moved to the back line that he really came into his own. As a teenager, he played for Red Lion Soccer Club in the Powell River Senior Men's Soccer League.
After moving to the Lower Mainland in 2002, Carl played for various indoor and outdoor clubs including Delta United, Club Ararat, West Coast Express, Richmond Club Inter and Richmond All Blacks. He enjoyed a successful six-year run with the All Blacks in the Richmond Premier League, winning various league and cup titles, capped by the Adult Provincial B Cup Championship in 2013.
After returning to Powell River at the end of 2018, Carl joined the Powell River Villa squad for the final half of the 2018/2019 season, including the club's promotion to Division 1 of the Vancouver Island Soccer League. .
Playing stopper or sweeper in the middle of the back line allowed him to use his size and take advantage of his qualities as a tackler, even if his teammates would prefer it to happen outside the penalty area!
Dividing time between family, work, football and mountain biking has been a challenge lately, but Carl says he values ​​every moment on the pitch and wants to help Villa grow and develop so he can pass the torch to the younger generation.
Villa recently completed their 2021/2022 season and will return to Division 1 for the 2022/2023 campaign.