Paddle around the Looney Islands on the Tennessee River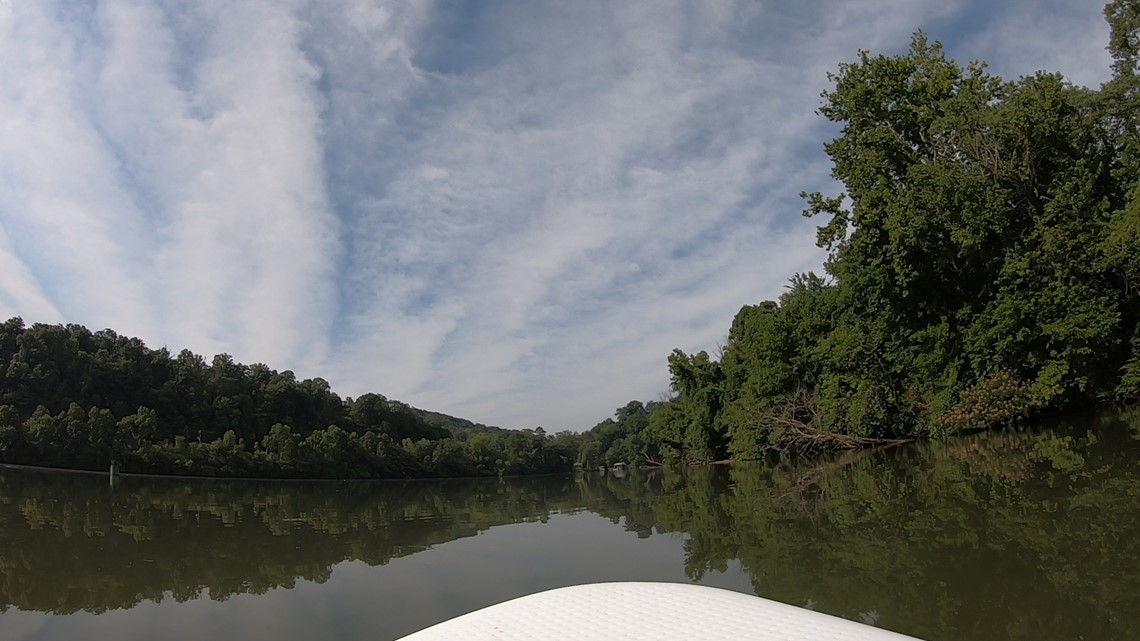 Need a new place to go on the water? One option for any skill level is a ride around the Looney Islands on the Tennessee River in West Knoxville.
KNOXVILLE, Tenn. – We all know that boat ownership (yes, that includes kayaks, canoes, and paddleboards) increased during the pandemic as people sought out safe and socially distant activities to do outside.
It's a year later, and the summer is heating up. Want to get back on the water for the first time in a long time, but where should you go?
An ideal option for people of all experience levels is a Looney Islands tour on the Tennessee River in West Knoxville.
You can launch your boat, kayak, canoe or paddle board from the boat launch in the gravel parking lot near the Indian Mound on Cherokee Boulevard.
What an island tour looks like:
Depending on the time of day, you may have to wait for your turn as there is only one boat launch in the area.
For beginners, it takes around 20 to 30 minutes to tour the island.
If you are more experienced or want the trip to take a bit longer, you can venture beyond the island and continue down the river. Just pay attention to the current and make sure you have enough energy to get back to the boat launch.
RELATED: "Water" Are You Expecting? Take a dip in eastern Tennessee this summer
A few tips before you get in the water:
Pay attention to the shallow area on the south side of the island. (Try to get around the wooden pole sticking out of the water to avoid running aground.)
Wear sunscreen.
Take plenty of water.
Bring a life jacket.
Tell someone where you're going (and let them know when you're done).
Beware of your fellow boaters and paddlers.
Keep an eye on the weather.
Use plastic bags to store items you don't want to get wet.
Pick up after you and keep your trash out of the water.