NMC rolls past Pine River | Sports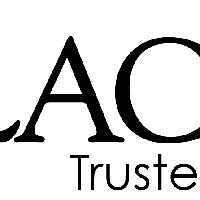 LEROY – It was almost perfect.
Northern Michigan Christian started strong and never looked back in a 67-32 victory over Pine River in a Highland Conference boys' basketball contest on Thursday night.
The Comets led 16-5 after the first quarter, then beat the Bucks 24-4 in the second for a 40-9 halftime lead.
"We came out focused tonight and everyone knew what he was doing up and down," NMC coach Kyle Benthem said. "We were able to jump on them in the first quarter and then Landon Ochampaugh had a big second quarter.
"He had a breakthrough game for us and we expected that from him."
Pine River coach Brian Goodenow said NMC's defense was too strong for his team.
"Their total pressure on the court ate us alive," he said. "We knew they were going to play, but we were completely unprepared and turned the ball over every time.
"They also dominated the glass against us, on the rare occasions when they didn't knock down their shots. They're a very good team and they shoot the ball very well, but I'd like to hope they didn't not seen our best tonight. We will regroup in training tomorrow and prepare for three games next week."
Ochampaugh led the Comets with 13 points and four rebounds while Trevin Winkle added 12 points, five rebounds and three steals. Blake DeZeeuw had 12 points, five rebounds and three steals while Nate Eisenga and Carter Quist each scored nine.
NMC hosts Harrison on Tuesday while Pine River hosts Farwell on Monday.