Moonlight Paddle is looking for volunteers | Herald of the Columbia Basin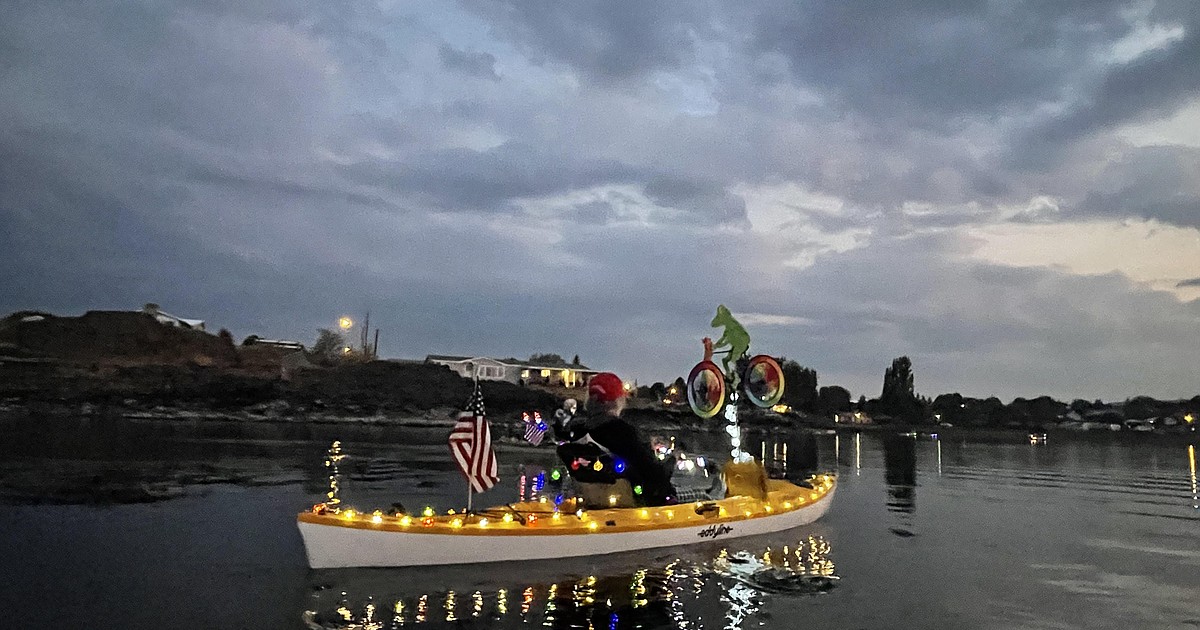 SOAP LAKE – The waters of Soap Lake will be lit up on August 13 for the Moonlight Paddle, where residents decorate their water boats as much as their imaginations allow.
"The Moonlight Paddle has been going on for many years, and we always do it with the full moon in August," said Soap Lake Chamber of Commerce President Cindi Rang.
The Moonlight Paddle offers a ride earlier in the day, before a free ride later in the evening and into the night. Their unpowered ships are decorated with items that help them glow in the dark, with prizes for those considered the best decorated.
"We have a contest with prizes for the funniest, most colorful and best theme," Rang said. "Almost everyone wins an award in some category. The more lights used, the noisier.
The races start earlier in the day and are done by age group. They take place parallel to East Beach Park, where the other festivities will take place.
"We have races, and races are fun," Rang said. "We all do different age groups, and we have additional kayaks there for kids and adults. So if they don't have a kayak for the races, that shouldn't discourage them. We run races parallel to the shore so people can watch and cheer on their families.
Rang said the races would last a few hours and then move on to Moonlight Paddle, which she described as being similar to a parade.
"The idea is for everyone to show up on the beach in the late evening and decorate their kayaks, canoes, rowboats, whatever they can get that isn't motorized," Rang said. "…It's like a parade."
Along with the races and the parade, other festivities will take place at East Street Beach. This includes bouncy houses, a beer garden, music and more.
"This year we are also adding an indigenous drumming circle," Rang said. "We have a large indigenous community and they want to drum for the lake, which they always have historically."
To make the event a success, Rang said they are always looking for volunteers to help with on and off lake events.
"We have a lot of kids running around, so we just want to make sure we're there and safe, pointing them in the right direction," Rang said. "We also have food stalls, a beer garden, music, registration and judging to see if there are people who want to help. This is an event of about seven hours, all organized by volunteers.
Those interested in participating in the race can register at the registration booth at East Beach Park on August 13, and admission is $5 per participant.
"Registration is only $5, and it pays for the prizes, it pays for your whistle which they need and their rope light which they need for the Moonlight Paddle," Rang said.
Rang also invited people from surrounding communities.
"It's a really fun event," she said, "not just the locals, but a lot of locals come out to enjoy it."
Ian Bivona can be reached at [email protected]