Lake City holds off Pine River for victory | Sports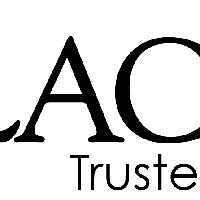 LEROY – A good start and big games on the stretch provided the key.
Lake City picked up a win in Highland Conference boys basketball, beating Pine River 61-55 on Thursday night.
The Trojans led 18-10 after the first quarter and only 34-32 at halftime.
"We've gotten off to a good start," Lake City coach Brad Besko said. "The goal was to start this match as we finished the last one.
"We were a bit lax in the second quarter and brought them back into the game. At the end of the day, we made big plays and made enough to win.
Lake City led 51-47 going into fourth.
Pine River coach Brian Goodenow lamented his team's slow start but was pleased with the fight they showed.
"We didn't match their intensity in the opening quarter, and when Isaiah Dennis had to go to the bench with foul issues in the first, we were really against it," he said. "I think we trailed by no less than 18.
"Our guys really dug deep and played with a lot of heart to get back in the game and trail by fours at half time. We fought all the way to take the lead in the fourth, but gave too many second chances to hold on. Lake City is long and athletic, and they finish great in the paint. All credit goes to them as they pretty much outplayed us inside.
Gavin Bisballe led the Trojans with 24 points, 15 rebounds and two blocks while Darin Kunkel added 19 points, seven rebounds, four steals and two assists.
Oakley Barger had eight points, five rebounds and three blocks while Brady Becker and Devin Nolan had big fourth quarter shots. Brody Gothard also grabbed 10 rebounds.
Austin Dean beat Pine River with 22 points and four steals while Dennis added 14 points and five rebounds.
Cole Crawford had nine points while Evan Esiline added six points and five rebounds.