Kayak tour of the bay | Community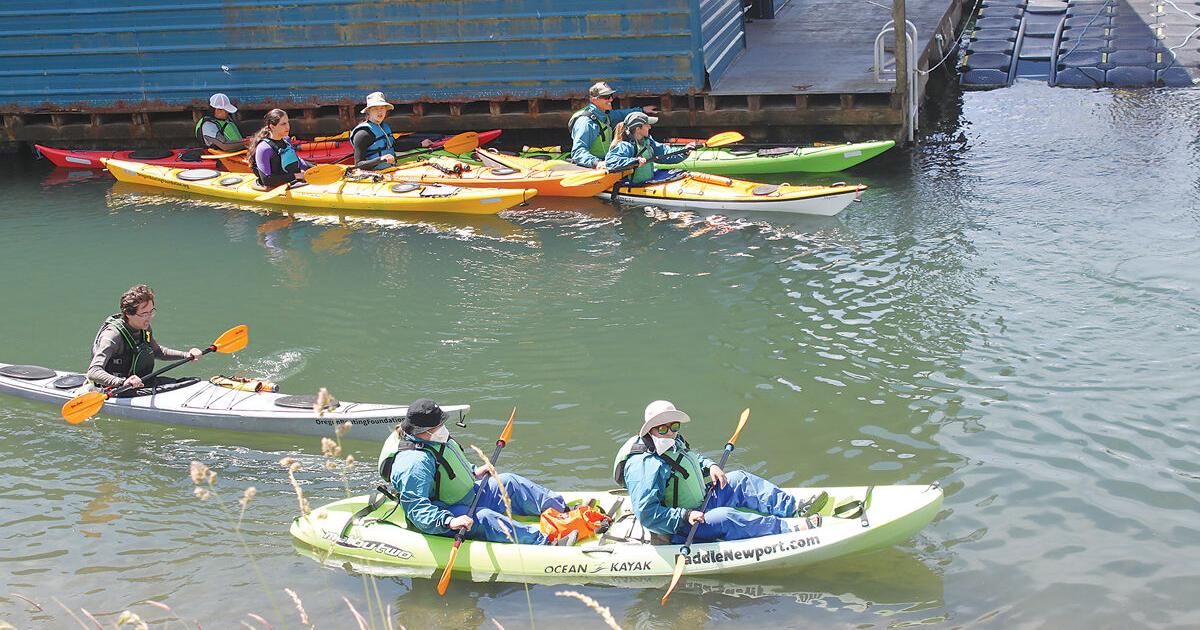 Training was conducted last week in preparation for the opening season of Oregon Boating Foundation (OBF) guided kayak tours in Yaquina Bay in Newport.
Seven staff tour guides – many alumni of the OBF Kayaking and Sailing Camps – participated in training before the tours were launched. This year they were also joined by eight People of Color Outdoors PDX volunteers.
People of Color Outdoors is a safe and welcoming way to enjoy nature in Oregon while learning about nature and the environment. Pamela Slaughter, founder and executive director of People of Color Outdoors, said many people, including herself, are afraid of the water and that having the training to guide others on kayaking trips is empowering. .
"I was told that black people couldn't swim because we were too muscular and would sink, so I literally grew up thinking I couldn't swim," Slaughter said. "I try to do what I can to help people overcome their fear and even better, those who love the water learn new skills. What we all have in common is a desire to enjoy nature, and to feel safe, with other people of color.
His group has about 4,400 members, and even posting videos of the eight kayakers in training in Newport helps build confidence in those watching, Slaughter said. These trained volunteers will put their knowledge to good use and lead guided tours of Columbia Slough and other Portland-area water bodies.
Rafi Grossman-Naples is entering his second year as an OBF Certified Kayak Guide. "I love kayaking," Grossman-Naples said. "It's a great way to meet new people from all over the world and share that fun of the bay and all the different information about the boats, sea life and restaurants in the bay. It's just a great way to enjoy Newport.
Kayaking tours started on Saturday June 25th and will continue until September 4th. The Aquatic Adventure offers an incredible opportunity to see the historic Bayfront from a unique vantage point, and kayakers can enjoy the area's wildlife, such as resident sea lions, and birds such as gulls, ducks, geese, egrets, rails, pelicans and cormorants.
Kayakers will paddle approximately 90 minutes around working fishing boats, allowing for a glimpse of one of Oregon's largest commercial fishing fleets. "They will learn about the different types of boats in the bay and what they catch," said Brian Getting, chairman of the board of OBF.
No experience is necessary and OBF provides life jackets, pants and jackets, all in limited sizes. Children 6 years and older can participate. Children under 13 must be accompanied by an adult. Tours run Tuesday through Sunday from 9am, noon, 3pm, and 6pm, and run rain or shine, but may be canceled if the weather is hazardous.
Kayakers should bring sunscreen, shoes that can get wet, quick-drying clothes, extra layers, and most importantly, a waterproof case for a phone or camera. "The bay is littered with phones," Getting said.
Ollie Richardson is the new Executive Director of the OBF. Richardson is a teacher and coach at Newport High School and has been on leave from school for the next school year. "This job was just a perfect fit and I'm thrilled to get my feet wet," he said. "It's pretty cool to put together a great program not only for everyone who lives here in Lincoln County, but also for the people who travel and frequent our hotels and restaurants." It's definitely a win/win situation for our community.