Kayak Fishing Safety Basics | Fishing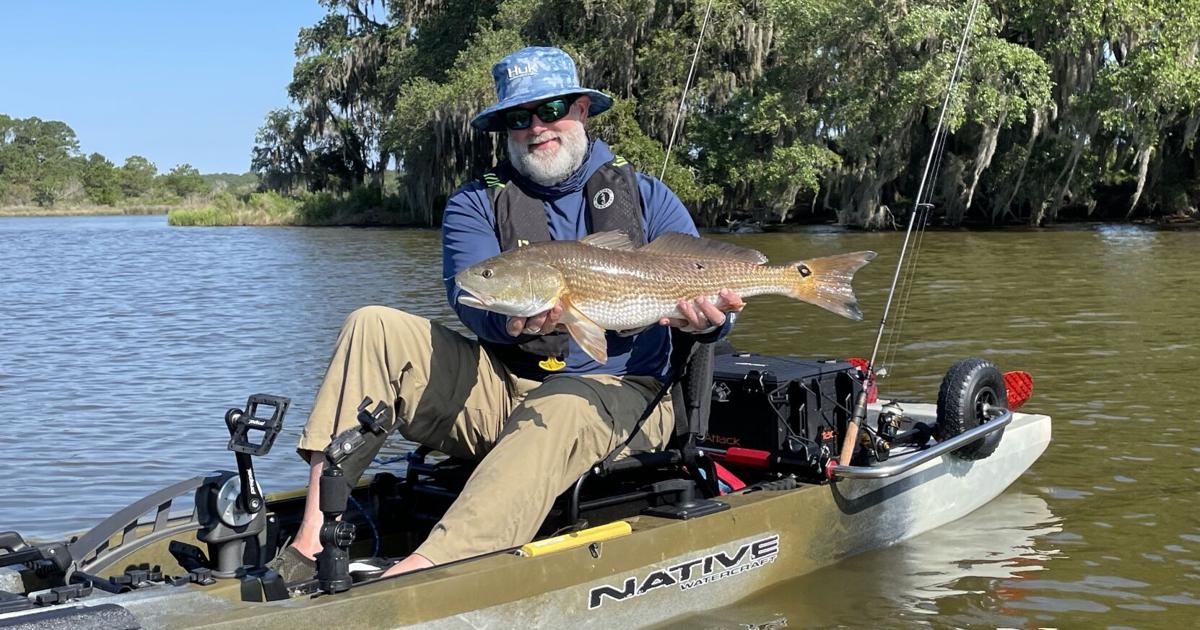 Kayak fishing is one of our favorite activities. There are so many benefits to kayak angling – the convenience of being able to cast anywhere, the thrill of reaching fishing holes a motorboat can't, the peace that comes with fishing. being so close to the water and the fish we catch, and the ease of maintaining a kayak. Our oldest yak is over 10 years old and still in great condition after countless saltwater and freshwater trips, and many long distance trips!
It's always a good idea to assess your safety awareness and preparedness before you venture out on the water. Below are some tips and equipment that are part of our safety plan:
Things to do before you start
File a float plan with someone who can notify the authorities if you don't return in time. Note where you will take off and the approximate time you expect to return.
Research the area where you will be paddling. For example, be aware of the type of water (flat water, white water, coastal areas impacted by tides, etc.). If you are going to areas affected by tides, find out the times and heights of low and high tides. A great launch site at high tide can be inaccessible at low tide, and strong currents can tire you out faster than you think.
Be aware of weather conditions – in our area, afternoon thunderstorms can appear out of nowhere and are sometimes incredibly strong. We always check the weather for potential storm conditions and the wind before making the decision to get in the water.
Check cell phone coverage – most carriers provide maps of their coverage areas. If the area where you plan to paddle is questionable, consider bringing a backup communication device like a VHS radio or GPS locator.
Bring the right gear
Life jackets are essential! We prefer low profile vests – they are comfortable, light and effective in case we find ourselves in the water. And don't forget to always have a whistle attached to your life jacket.
Dry storage: We use a small waterproof box to protect our phones/radio while on the water, as well as a small first aid kit. We hook our box to the kayak, so if the kayak tips over, the box and our stuff stays attached to the boat.
Lights: We bring headlamps with us, although we don't plan to go out after dark. The light can serve as a signal, even in broad daylight, in an emergency. And if for some reason you're still at dusk, you'll need this light to legally navigate the waterways.
Drink water: It's essential to have plenty of water on hand to stay hydrated while on the water.
Rope is something that is always useful: It can be used to tow your kayak, secure your kayak or to carry or attach something necessary to your kayak.
Dress according to the weather: Wear protective clothing (including hats, sunglasses, and shoes) and apply sunscreen liberally and often.
Behavior and etiquette
Respect the right of way of other anglers and boats – stay clear of large boats. Take advantage of the fact that your kayak can traverse shallow water and stay clear of marked channels where motorboats and even ships normally navigate.
Keep your kayak under control at all times.
Be aware of the dangers, both below and above you.
Know how to swim and manage yourself in case you end up in the water.
Paddle within your physical limits – don't try to go too far or stay out too long if you're not physically equipped to do so.
Never operate a vessel under the influence of alcohol or drugs.
We're sure all experienced anglers have great ideas and tips, and of course there are plenty of resources out there that can help you plan your safety. Check United States Coast Guard (USCG) on Recreational Boating, as well as the American Canoe Association (ACA) for more information. We also recommend that you take a boating safety course.