Hudson golfers are heading to the state; RF, NR and SCC seasons end at sectionals | Sports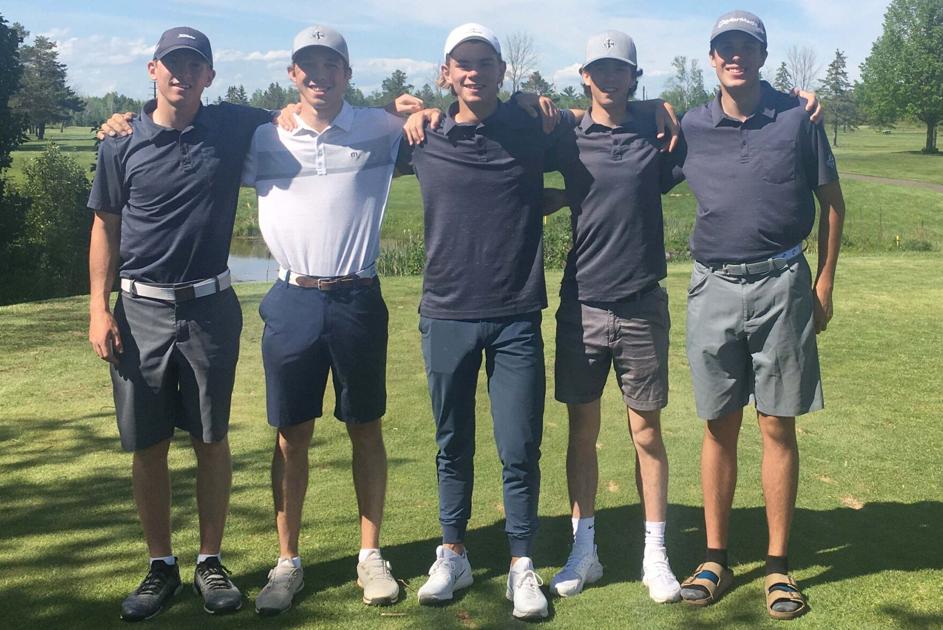 The Hudson Boys' Golf Team is heading to its second consecutive WIAA State Tournament after placing second in the WIAA Division 1 section at Greenwood Hills Country Club in Wausau on Tuesday, June 8.
Eau Claire Memorial won the section title in the 8-team tournament with a score of 300 while Hudson was second at 318. River Falls was third at 327 and New Richmond was fourth with 332. Top two teams and the top three players who were non-members of the qualifying teams qualified for the State Tournament June 11-13 at University Ridge Golf Course in Madison.
The Raiders, who finished seventh in the last state tournament in 2019, were led by Joe Bartels with a fourth place of 75. Trey Timm of River Falls and Owen Covey of New Richmond were tied at five for fifth place. with rounds of 76, but lost in a tiebreaker to Steven Point's Logan Pechinski for third and final individual qualifying spot.
Ben Pendleton contributed a 78 total for the Hudson team and Bennett Swavely shot 80 while Brandon Hillman scored 85 and Joe Burbach had 89.
River Falls got a 79 from Max Xiong and a pair of 86s from Matthew Marsollek and Dylan Rach while Ethan Campbell shot a 102.
In addition to Covey's 76s, Michael Benedict shot an 81 and Clay Gess scored 86 while Charlie Boe had an 89 and Ryan Anderson 92.
Sainte-Croix Tiers central in section D2
St. Croix Central was a distant third in Division 2 of the Skyline Golf Course at Black River Falls, 15 strokes away from qualifying for the state.
Lakeland Union won the section title with a total of 323 and will be joined to the state by Black River Falls, who was second at 328. St. Croix Central was third at 343.
Owen Rozeboom shot an 84 low for the Panthers and Nick Mueller had an 85 while Jacob Sanders scored 86, Matt Mueller had 88 and Ryan Boeseneiler finished with 90.
August Lang of Somerset, who competed as an individual section qualifier, placed 48th overall with a score of 95.