Highland Experiences, a kayaking and canoeing business in Wester Ross, wins the Micro Business Award at the FSB Scotland Awards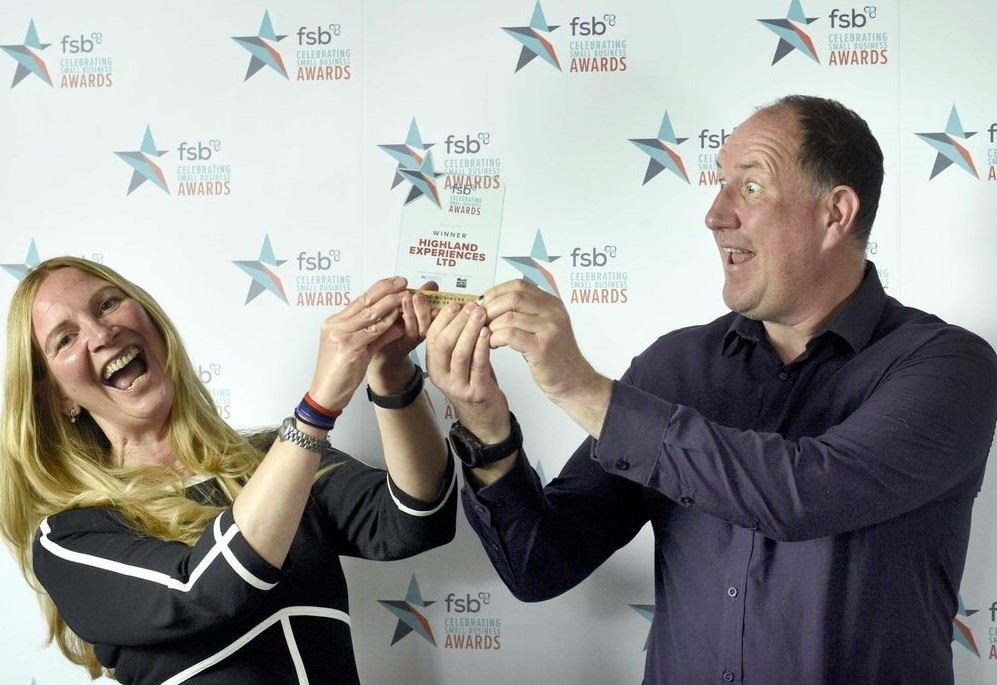 WESTER Ross tour business Highland Experiences has been crowned Scotland's Best Micro Business at the FSB Scotland Celebrating Small Business Awards.
Highland Experiences operates the Gairloch Canoe and Kayak Centre, Kayak Skye, Kayak Loch Ness and has branched out to offer a wide range of activities including canoeing and kayaking, paddle boarding, mountain hiking and expeditions.
Founder and Director Cory Jones said: "We are delighted to have won the FSB Scotland Micro Business of the Year award. It recognizes the quality of our paddling experiences in Gairloch, Loch Ness and Skye, and it's a huge pat on the back for our dedicated team, who look after our customers so well on the water.
"The award will also act as a 'credibility indicator' for our customers and help support the growth of our highly respected brand."
The Gairloch-based company was one of three Highlands and Islands connected businesses to receive an award at the Federation of Small Businesses (FSB) ceremony at the Waldorf Astoria Hotel in Edinburgh, along with Dunnet Bay Distillers of Caithness winning the Environmental/Sustainable Business of the Year award. and Shetlander Brian Inkster winning the Freelancer/Individual Contractor award for his law firm, Inksters.
All three will now represent Scotland at the UK final in Glasgow in May and will have a chance to be named UK Small Business of the Year and follow the success of the two previous UK winners Cruise Loch Ness at Fort Augusts and Woodlands Glencoe in Ballachulic.
David Richardson, Development Director of FSB Highlands and Islands, said: "If there is one unifying characteristic of businesses in our region – businesses operating in sparsely populated areas far from markets and key population centers – it is their ability to adapt to constantly changing circumstances and to make the most of all the opportunities that come their way. We have much to be proud of. »
---
Do you want to react to this article ? If yes, click here to submit your thoughts and they may be published in print.
---