Dan River's season ends | Sports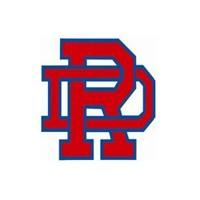 Dan River High School's winter sports season ended its week as both basketball teams fell in the Region 2C quarterfinals.
boys basketball
Martinsville used a 15-2 run in the second quarter to end Dan River's season as the Wildcats lost to the Bulldogs 62-39 on Feb. 22. The Wildcats trailed 15-8 after one quarter, but it would be the run in the second quarter that put them down 30-10 at halftime. Dan River would cut the deficit to 11, but they could never get past the hole they were put in. Junior Shamar Ferguson hit a three-point trio to finish with 11 points. Darius Dickerson had nine points and two steals, while Dorian Griffin had eight points. DaMari Glass and Jacoby Davis each had four points, while Trevon Brooks added three.
Girls basketball
For the first 16 minutes of the game, Dan River faced Chatham back and forth and made it a game as the Wildcats trailed 30-26 at the break. However, the Lady Cavaliers would come out in the second half and open the game – beating the Wildcats – as Dan River fell to Chatham 73-42. Allye Wells knocked down a three-pointer in the second quarter that gave the Wildcats a slim lead, but the Cavaliers managed to draw a third foul on DR leading scorer Lee-Lee Farmer in the final two minutes and took a lead by four points. . Chatham came out in the third quarter and outscored DR 23-3 and continued to push him up in the fourth.
Farmer led the team with 13 points and 12 rebounds, but was hampered by foul issues and was fouled with six minutes left in regulation time. India Edmunds added nine points, 11 rebounds and five blocks before committing a foul. Jasmyn Noble had 8 points, while fellow seniors Allye Wells and Jade Marable each scored 3 in their last game. Rookie Cara Barrett added 4 points and junior Q'Lexus Stork had 2 against the Cavaliers. Dan River finished the season above .500 with an 11-10 record.
Struggle
Dan River's Bryan Rito-Villar represented the Wildcats in the Class 2 State Wrestling Championship this past weekend at the Salem Civic Center. The 138-pound junior grappler didn't come home with a medal, put on a solid performance and was unpinned in his four games.
Rito-Villar opened the tournament by winning their first match by pinning Cole Rivongkham of Poquoson. In the quarterfinals of the winners' bracket, Bryan lost a 2-1 decision to Jesse Lemon of Mountain View (Quicksburg). Lemon would go on to rank fifth in the state. After having a bye in the consolation round, he would pick up another win over John Battle's Nate Faust. However, Bryan's tournament would end as he lost a 6-0 decision to Zach Bracken (who finished fourth overall) of eventual Class 2 state champion Strasbourg.
Bryan Rito-Villar finished his junior season with a 23-11 record. He is the first Wildcat to wrestle at the state meet since 2020, when Elijah Moshenek won the state title at 126 pounds and then rookie Jeremiah Saunders qualified for the meet.