Cadillac 2nd at Manton's wrestling invitation; Pine River wins event | Sports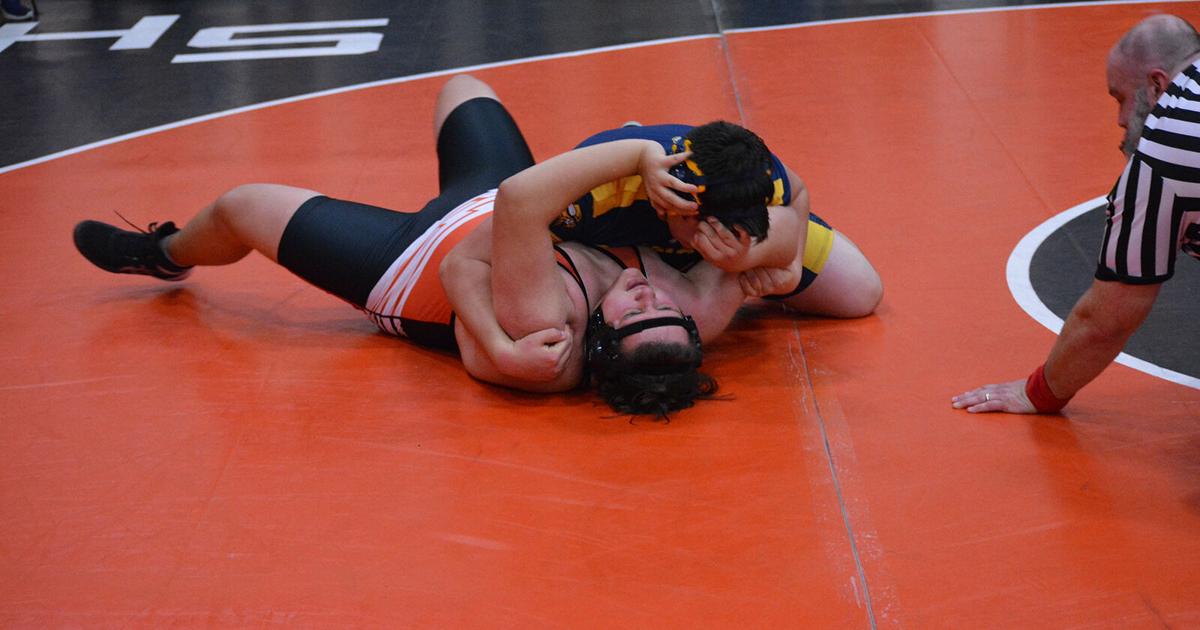 MANTON – A week in the season and there is progress.
Cadillac finished second overall in the 10-team Manton Wrestling Invitational on Saturday behind champion Kingsley.
"All of our freshmen have really stepped up, like Luke Phillips with a 5-0 record," said Cadillac coach Eli Hoffert.
"The team comes together and realizes hard work is key, but we still need work in our alignment."
Matteo Letizio took first place for the Vikings at 119 pounds while Matt Reinertson (103) and Parker Jones (152) each took second.
Noah Helsel (140) and Kevin Sampson took third place while Cavin Hoffert (125), Damien Bump (130) and Justin Paszkowski (215) each took fourth.
Cadillac is in Hesperia on Wednesday.
Manton had two champions as the Rangers took fourth place overall.
"I was very happy with how all of our kids struggled," said Manton coach Chad Weston.
"We had wrestlers who got their first wins of the season and of the career, so it was a great day."
"We have a lot of work to do, but we are heading in the right direction. "
Reagan Stahl took first place at 103 pounds while Makayla Gowell took first place and Allyssa White second in the girls' category at 171 pounds.
Chloe Colton is also second at 112. Ben Paddock (171), Nathan Winters (145) and Hunter Buck (135) placed third in their respective categories.
Manton is in Charlevoix on Wednesday.
HOWARD CITY – Pine River wrapped up a tough week of competition by winning first in the Tri County Invitational.
The Bucks beat Cedar Springs 40-33; beat Carson City-Crystal 72-8; beat Comstock Park 54-24; beat Tri County 42-38; and fell to Sparta 46-36.
"I was really happy with the effort and the tenacity of our team," said Pine River coach Terry Martin.
"Our kids struggled really well and it was a total team effort to secure our victories against Cedar Springs and Tri County.
"The kids were moved into training at a different weight throughout the day and struggled great games against very strong opponents.
"We had a little emotional disappointment after the win against Tri County and I feel like it cost us a loss to Sparta. We had our opportunities, but we just couldn't finish in a few clashes. keys.
"Our children have reacted well to a very competitive week of quality opponents."
Jordan Nelson, Seth Duncan, Wyatt Underhill and Devin McQueen have four wins each while Jolynn Bode, Ryder Holmes, Phil Rigling, Rogan Nelson and Andrew Baldwin each have three.
Pine River is at Carson City-Crystal on Wednesday with perennial powerhouse New Lothrop and Portland. Both teams are ranked in the top 10.
BIG RAPIDS – Reed City went 3-2 that day and was fourth at the Big Rapids Invitational.
The Coyotes beat Traverse City West 42-39; beat Montabella 64-18; and defeated Evart 54-23. They lost to Hastings 54-27 and to Lakeview 47-28.
Elijah Lentz and Bryson Hughes are each 5-0 for Reed City while Izaiah Lentz went 4-1.
Logan Cutler went 3-0 while Logan Kindig went 3-1. Dannica Bregg, Zack Bennett, Hannah Los, Autumn Thompson, Hunter Fagon-Moyer, Wyatt Spalo and Braedon Ghent each won two games while Carter Johnson, Ayden Mullen, Chad Landis and Myles McCarthy each won one game.
Reed City is at Central Montcalm on Wednesday.
Evart started with a 44-18 win over Montabella as Chris McPherson, Cole Staats, Josiah Beard, Cole Hopkins, Sam Bailey, Alex Burhans, Ethan Conk and Alannah Bentley scored wins.
The Wildcats abandoned a 39-39 decision against TC West on criteria. McPherson, Ransom, Beard, Hopkins, Bailey, Burhans, and Bentley all scored victories.
Ransom, Hopkins, Beard and Cronk clinched victories over Reed City before Evart gave up his last game against Big Rapids, 36-34. Beard, Hopkins, Landon Babb, Bailey, Conk and Michael Lodholtz scored victories.
"We still struggled hard, but our inexperience was very evident," said Evart assistant coach Ben Bryant.
"We're going to get better because our guys always push hard in training and all of them have the drive to be great."