Buzz Thomas: Santa Claus surfs in town | Opinion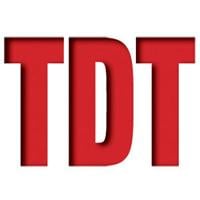 Here's one that will fry your groats. I ran into Santa Claus last week. In flip-flops and sunglasses. He had ditched the red wool suit for a pair of clippings and a Hawaiian shirt, but I knew it was him from the red hat and the eight little reindeer trailing behind him. It made me think how universal the Christmas message is. Joy to the world and peace on earth are hot tickets at any age or in any climate.
If you live in Maryville, Tennessee, or Key West, Florida, you can't afford to think big. The only person in the Second Congressional District who has to do this is Tim Burchett. With Russia, China and North Korea swelling their chests, he's got plenty to keep him busy. Which is good. Maybe he and his colleagues in Congress will stop eating each other's young people.
For the rest of us, peace on earth begins with peace at the breakfast table. To the water cooler. At the grocery store. There is no point in slamming and scolding each other. We are all part of the same big dysfunctional family. All bastards. All the brothels. I don't know a single person who has it all figured out.
Peace on earth occurs when YOU become peaceful. Not when you ask everyone to do it. You never will. The only part of humanity's Gordian knot that you can untie is your own little string. And don't let that discourage you. If there are enough of us working on our own ropes, the knot might just come undone.
The joy of the world is similar but different. Joy, like fear, is contagious. If you are happy – really happy – I can almost guarantee that everyone around you will be happy. At least happier.
Joy is a habit. It takes education. Practice. You need to avoid people and things that you know will put you down, and cultivate friends and activities that uplift you. So you will have to add some things and subtract some things.
The other night my wife and I were watching one of America's most popular TV shows. "Yellow stone." Kevin Costner is the Jock Ewing of this soap opera / action thriller combo. Only Yellowstone has more craziness and chaos than Dallas ever has. People were blowing things up. Shoot yourself. Set people on fire. Throw them off the cliffs. Drink a lot, cheat a lot, insult each other and fight fiercely.
No wonder America is so fucked up right now.
The last straw was when a lean, desperate little coyote was run over by a semi-trailer in an explosion of free carnage. The scene fades to a close-up of the bloody remains.
"Sorry, but that's it," my wife announced with her characteristic sagacity and picked up a book. Beast me. I watched two more episodes.
But I don't watch anymore. Why? It's too dark. Life is dark enough without feeding my mind and spirit a steady regimen of chaos and murder. If we are to have any chance of achieving joy and peace, we cannot fan our inner fires with rage and discontent.
Peace and Joy is as simple as the story of the old man who shared his recurring dream of the good dog fighting with the bad dog. When his grandson asks which dog will win, the old man replies, "The one I feed.
You can't feed off Tucker Carlson or Laura Ingraham and expect to love your Democratic neighbor. The same goes for Democrats who prey on political selfishness and consider anyone who wants a border wall or a gas van to be not American.
Remember where it started. We are all a bunch of hypocrites. All fake. All broken. It is only when we embrace this that we can break free from the grueling struggle to be right all the time. To feel justified. To be greater.
Santa Claus isn't just for kids. Each of us needs a little Ho, Ho, Ho. A little joy. A little peace.
I think I'll start watching Disney Channel.
Buzz Thomas is a retired American Baptist Church minister, lawyer, school principal and longtime Blount County resident and regular columnist for the Daily Times.