BCHL: Powell River closes deal with Manitoba junior team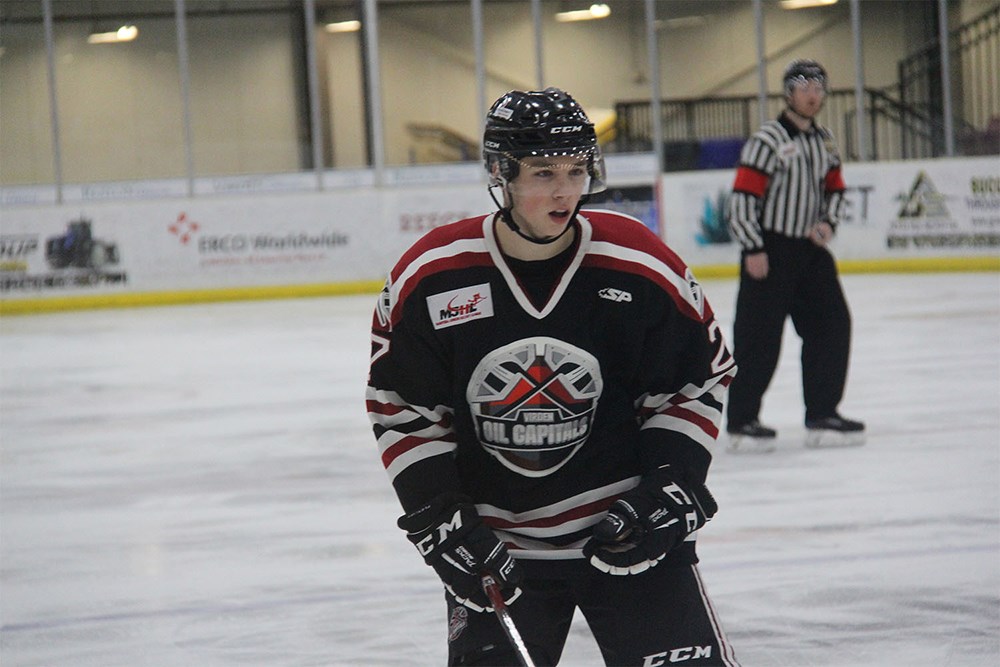 For the second day in a row, the Powell River Kings have added a forward to their 2021/2022 BC Hockey League roster, this time via the trade route.
The team announced the acquisition of Hunter Andrew from the Virden Oil Capitals of the Manitoba Junior Hockey League (MJHL) in a press release on June 17.
"Hunter will be an important addition to our forward squad," Kings general manager Chad van Diemen said. "He is a very competitive player who is difficult to play against and who can make the most of difficult situations on the ice."
Andrew started the 2020/2021 campaign with his hometown Oil Capitals, appearing in seven games, scoring a trio of goals and adding an assist before MJHL called off the remainder of his season due to COVID-19. He finished the season with Charlotte Rush of the United States Premier Hockey League, averaging one point per game in four regular season games and scoring once in seven playoff games en route to a national championship.
Andrew also played for the Oil Capitals in his rookie junior hockey season in 2019/2020, playing 59 games and contributing offensively with 13 goals and 17 assists.
André was born in 2002.
"He will make us better and harder to face, which was one of our goals as we look into next season," added van Diemen.
Prior to joining junior hockey, Andrew had 63 points in 92 games over two seasons with the Southwest Cougars of the Manitoba U18 AAA Hockey League.
In exchange for Andrew, Powell River sent the playing rights to forward Braden Fischer, who the Kings recently acquired from Salmon Arm Silverbacks in Virden.